will Google buy Klarna?
---
- Klarna became a Google reseller, is there more to it?
- how many ways are there for creating unicorns
- a 22 year old kid is changing an industry
- are voice apps a feature or a product?
---
🪝
Klarna as a Google reseller
Klarna launched a customised price comparison portal this week.

That means I was wrong a few weeks ago, Klarna didn't intend to go after Amazon's marketplace, after all - it just launched a banal CSS (price comparison portal) on top of Google's properties as a mean to selling Google advertising.

One doesn't exclude the other, true, and I find this a rather not-so-bold move from a strategic perspective. But it's an iteration that certainly makes business sense and that is why Klarna bought two advertising agencies in the past year.

What is a CSS?
This is Google's white label product used for aggregating and comparing retail prices, as a mean to lead generation from the search engine. It is sold as a white label on a PPC model, like in Klarna's case - Google Shopping is another customisation, Klarna's looks the same.

CSS has a bad rep in the market as there's multiple fake stores using it as a way to bait customers (Google has a systemic problem here). This is likely where Klarna aims to contribute by becoming a trustworthy platform while providing utility as a mean of connecting customers with merchants.
Why is it important?
Klarna is looking to diversify revenue and strengthen the relationship between merchants and their consumers via its own platform.

On top of providing them with SAAS payment, the company is working to establishing itself as a solid middle man optimising for merchant's lead acquisition, and ultimately, net-net, it allows a cheaper way for merchants to acquire customers via the Google's search results. The more merchants do business using Klarna's products, the higher the AOV and Klarna's cut.

Is there a long game?
Of course there is, if this works out it can become super lucrative.

How about Google buys Klarna as an end game?

E-commerce is the single vertical that is going to grow tremendously for a long time from now on. And the ad business is strongly attached to the e-commerce business.

Competing on price as a retailer leads to low margins, sometimes even negative, that should be subsidised somehow, from other products margins or from other business units. Connecting an unit such as an advertising mechanism to a retail operation can provide multiple leverage options for extracting value from the entire ecosystem. Amazon is a clear example for doing this.

Now, Klarna is not a retail operation per se but closer to the merchant in the chain and given that it's a software company, it's likely that the margins are much higher that the ones of retailers.

That is why Google + Klarna can make sense.

For Google it would be a strategic move tightening merchants relationship via a solid partner with dominant ambitions, while buying itself a much stronger position in Europe where it is increasingly under regulation and business pressure.

For Klarna, the synergies are incredible, as it would hook the merchant relationship to the largest media real estate on the planet.

Last but not least - Google can afford to make Klarna's investors happy.
---
🦄 Allez, allez, allez - unicorn manufacturing
The French way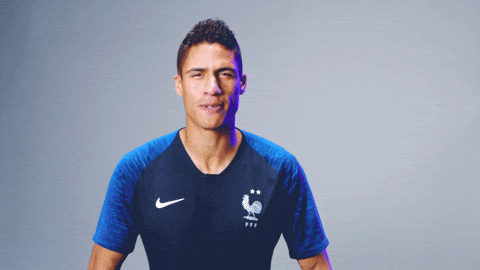 This week, president Macron decreed that France's objective should be creating 10 tech companies valued at €100 billion by 2030. Each.

It's unclear who is responsible for this exact KPI and how they will achieve it, it was some talk at a simple PR event. And it doesn't sound bad - let's be frank, the objective is not untenable given we keep the correlation pace between last year's valuations and this year's investment rounds.


However
(100x) unicorn valuations are a false unit of quantifying success for a company. Most founders will be quick to say that it doesn't matter unless the said company also creates value that is worth 100 billion. As long as there's much (more) money than projects, like in Europe and the whole world for that matter, the paper valuations will keep going up. But those valuations should be doubled down by revenue, and, besides impeccable execution, sales are dependable on macro factors, regulation, labour availability and market dynamics. France, and Europe in general, doesn't score well on those.

Raising money at a high valuation is a simple task compared to executing against a business plan. It's a one-time selling exercise in a supply and demand game versus an entire value creation process. That is why anybody who's ever built a sustainable company in their life will just smile hearing Macron talk about startups or reading media content counting unicorns.

There's another way - the Estonian way
Estonians, on the other hand, have a different approach, as instead of focusing unicorns, their goal is to grow the startup sector 10x in ten years - 10,000 startups in Estonia by 2030.

It's a down-to-earth calculation made by people who get it, fundamentals are more important than the bling-bling. The larger the pool of companies put on the right track for creating value, the higher probability of a large number of valuable companies in the future.
---
👑 Media as a business model for VCs
Harry Stebbings, the famous VC podcaster, made official his raising of two 20VC funds - a $33m early-stage fund and another $107m growth fund.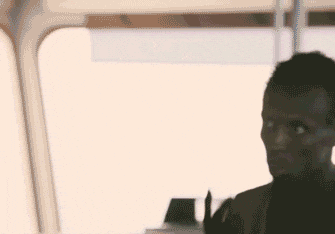 This is an interesting story because it has a combination of some recurring themes:

He is an entrepreneur
Harry was a nobody - no rich family, no investors friends, no anything. Just a young, idealist guy coming out of nowhere, seeing an opportunity and chasing it.

His story is one of being a self-made entrepreneur, first and foremost, a story not too many European investor peers can brag with. And this gives him an edge because he can relate to fellow founders struggling to build companies.

Youth as a weapon
The dude is 22. That means he sees everything with fresh eyes and can understand trends and grassroots - a competitive advantage in an industry filled with consultants in their 30s.

Media as a competitive advantage
Harry single-handedly built a one-man media empire (by VC industry size standards).

The media gives him a powerful card when competing for deals, it is what he is sought after as an investor, as this is what he puts on the table, besides the money.

That's something that, again, very few of his peers have available as they're still at the Medium, Twitter and Clubhouse levels.

Equally important, the media also puts him in the position not to chase deals, the deals come to him. It's all inbound.

Last but not least, as a coincidence, one of the best VC fund in the world officially became a publisher as it launched a content outlet. It's media that does the same sales function - utility and competence validation as a way to convert founders looking for financing.

This is the secret in a world where doing marketing increasingly means doing your own media. It is a big deal as those guys are re-inventing the VC world as we speak.
---
🤞 ✈️ Your plane is late 4 hours, now what?*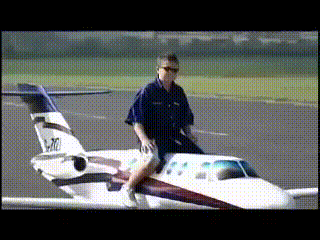 Meet Andrew, a VC partner working at a top tier VC from the US West coast.

While waiting to board for NYC, he was alerted that the inbound plane went through Chicago, and 2 hours later got alerted again that the inbound was delayed 4 more hours.

Andrew knew that from Flighty, a mobile app that alerts you in real time about flight status and delays.

Because Andrew got the instant alerts, he was able to rebook while everyone else sat unknowingly. Flighty simply gave him an extra 2 hours he used to close a Zoom deal because he knew the inbound plane was running late.

Flighty is an iOS mobile app that saves you from wasting time because of flight changes and other airlines screwups. It's syncs email, calendar, and flights - everything is always up-to-date.

* this content is sponsored by the Flighty app.
---
🎤 Real time podcasts are a commodity now
16 months after Clubhouse started to get the hyped Silicon Valley acclaims, backed by an accordingly unicorn valuation, the usual tech contenders started to make public their own contribution to the market.

Spotify is one of them, probably the more natural one to do something similar since it is the de facto voice-based publisher/distributor in the market.

Their product, Greenroom, does exactly what you'd expect it to do: it works flawlessly. It's a rebranded, redesigned version of Locker Room, which the company acquired earlier this year.

Spotify is followed by others too, and it will be interesting to notice how Clubhouse will do strategically. There's certainly a lot white space to be filled, but the business is commoditised (read they compete on price) and will become, or already is, a feature for stronger companies, with huge distribution muscles.

And make no mistakes, distribution is more important than the product, and that is CH's strategic disadvantage.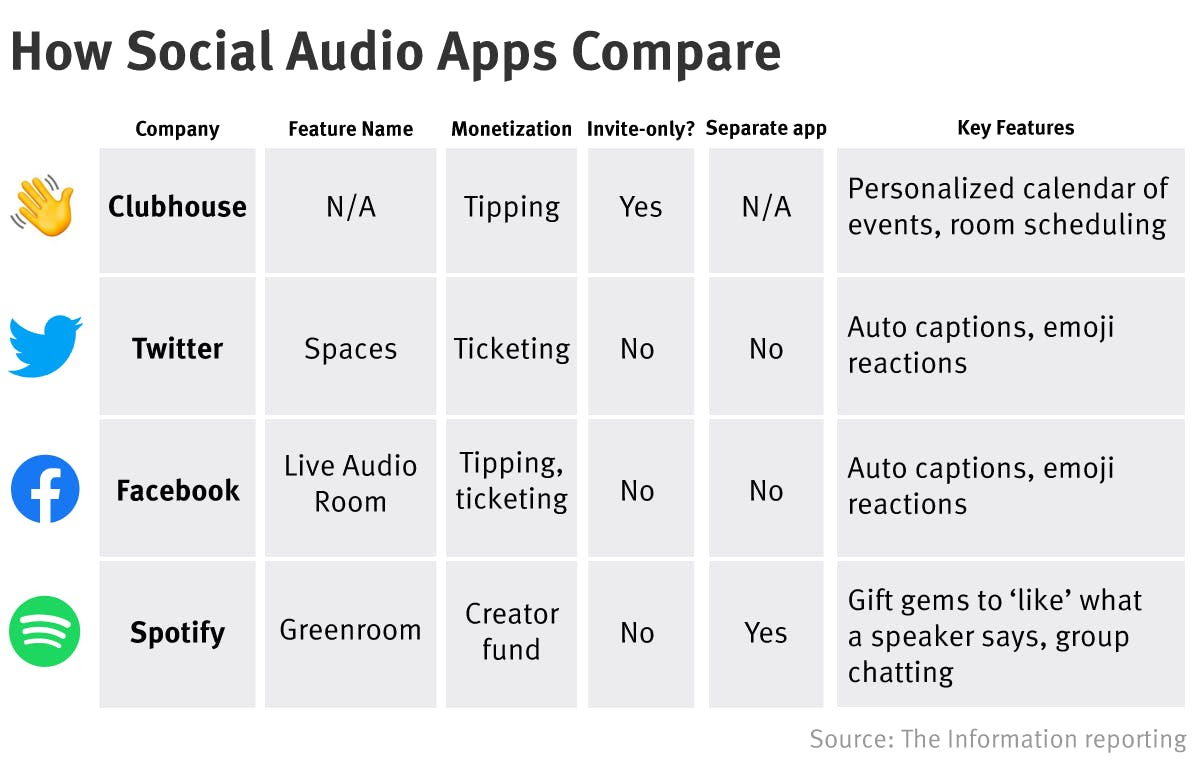 ---
We're close to normal
---
✍️ Other notes
🇮🇸 Andrew Chen of a16z will spend the next week in Iceland. You know what else is happening in Iceland these days? The plans for a new investment fund.

🇬🇧 Sequoia's had one of their American partners relocated to the London office.

🇪🇸 Holded was acquired by Visma for 120 million. Visma is a 10 billion company controlled by Hg, which delisted it a long time ago, and which buys companies for growth more often than I buys socks. It is a nice exit story for the Spaniards and for the entire ecosystem - they last raised $15 mil series B, out of a total of 26 million, backed by Lakestar, Elaia and Nauta.

🇬🇧 Hopin founder Johnny Boufarhat cashed out £100 million in share sales.

🇪🇺 JPMorgan Chase strikes deal to buy UK roboadviser Nutmeg. Here's a back on the envelope calculation of Nutmeg's margin numbers.

🇬🇧 The main reason late-stage funds like Tiger and Coatue are eating traditional VCs' lunch is that they're faster. Speed is probably the number one difference between what founders think is important in VCs, and what VCs think is important in VCs. thread

💳 Stripe launched its own POS hardware, in a move that should directly compete with Paypal-owned Zettle in Europe. Speaking of Stripe, Mario of The Generalist did a nice piece on them.

🇳🇱 Jitse Groen: I started with $50 and zero orders in Europe. Starting with 816 million orders in the US can hardly be called a weaker position.

🏁 Starting a company in a field you're not an expert in.

🇬🇧 Britain has a new TV channel that does not see itself as the British Fox News. Except...

🇪🇺 Europe's communication needs are currently almost exclusively delivered by Chinese hardware that connects us to US-based platforms. For a variety of reasons, this is not a good idea.

🇪🇺 Volvo and VW are the only European carmakers on track to electrify on time.

🇫🇮 City of Helsinki to restrict meat and air travel ads in public places because of environmental impact.

🇩🇪 Germany paid €2 million to anonymous informant for a CD containing details of assets in Dubai such as tracts of land and real estate owned by German nationals to help treasury officials track down possible tax evasion

👨‍🚒 When things go horribly wrong during an Airbnb stay, the company's secretive safety team jumps in to soothe guests and hosts, help families - and prevent PR disasters.

🔥 Substack but with a fixed monthly fee (Substack takes a 10% cut of subs).

🎵 Shakespeare quotes, rewritten for business class.

💪 In Arabic, there are 12 levels of friendship.
---
Did you find it useful? Please share it with your networks and encourage your colleagues to sign up here - thanks!
---
Sunday CET
Notes and commentaries about what matters in the European space - concise, no non-sense insights, interesting stories and implications for founders, investors, employees from tech companies or government representatives.
Published every Sunday morning by Dragos Novac and emailed to investors, founders and decisions makers from 50+ countries who want to understand the ecosystem from Europe.