the diversity situation
Sunday CET
05 September 2021
---
• the DNA as a secret weapon
• England's edge remains the English language
• who lobbies the EU institutions
---
Observations
I was reading the other day about an interesting deep tech startup from Germany that European VCs seem to have missed, while Americans didn't, and it caught my eyes what the founder, an engineer, was saying about recruiting:

"If you have a company, and it's 50 dudes in their 20s, it's not surprising that you might have problems attracting people who are not white dudes in their 20s.

But in our case, our strategy is to hire good people and good people are often very diverse people, and again if you play by the [startup] playbook, you could be limited in a lot of other ways."


It seems to me that nowadays diversity has become an over-used syntagm that is becoming a meaningless fad by day.

Fact is, when you build companies, diversity becomes a stronger asset when it's an emerging result, rather than when it's an intentional normative, developed because you have to.

You hear on the street all those claims saying "we need to hire more females. Or black people. Or LGBTQ."

If you look deeper though, most of the times people or companies don't say this because they want to build a diverse team or truly believe this would give them an edge. No, they say and do this because they don't want to be labelled as racists and misogynists. A very important distinction.

Building a team is bar-none the most difficult part of building a business. I was fortunate to have built quite a few teams myself, probably hired more than 100 people in my life. In one company, for example, I had managed multiple teams on multiple projects with mostly male engineers. In another, it was the other way around - mostly female teams managing multiple projects across multiple departments.

In all of the cases, the hiring process was based on wanting to create the best team. I never thought about being diverse, or adding a male or a female. I always looked at values, integrity, way of thinking and motivation, and the fit with a big picture based on meritocracy. I gave people chances, even though sometimes odds were against them. And I always looked at little things that could lead to big cultural problems, like, for example, if you have an ass kisser in your team, it's a signal of losing contact with reality and my leadership may have a problem. Or, if you BS customers or colleagues, it's a signal of BS-ing the work we're expecting to produce.

There's a lot of those little things, but you get the idea. It's a personal management style, I suppose, and all of the time, in all those businesses that we have built and managed, we noticed that people's background was always different - the upbringing, the education, their career paths, their sexual preferences or even their tastes (we usually had Friday mornings teams cooking breakfast for everybody else, fun times). I would say that they complemented each other and gelled together very well and it wasn't because by design we wanted to bring together a diverse group of people, it just worked out this way.

This was our DNA and the secret weapon out in the market. My theory is that you can always copy my business or steal my ideas but the intangibles are hard to copy - the thinking process and the values aligning with the vision and the mission that bring people together. And stir their creativity and have them competitive in the market for building the business out there.
And all this, I believe, comes from optimising for hiring the best, not for optimising the hiring of diverse teams. And that is the DNA of a company and the market is good at pricing it accordingly.

Now, make no mistakes, in theory everybody wants to hire the best. But think about this context when, for example, you hear "we only want to hire from our stakeholders network - i.e. employees or investors connections". It can be implicit, as people don't want to get out of their bubble, or explicit, which is probably an intention to create an inner circle privileged relationship. That is the surest way to become a homogenous bunch which likely excludes outside perspectives, other type of people, backgrounds and races by default.

And it's larger than cases of employee referrals, the same goes for investors who only process leads from warm intros or from their network only, excluding everybody else. There goes your portfolio diversity - and again, it may not be intentional but rather an inability of the said investor to handle the cold inbound in an efficient way. Just plain bad management at the cost of accessing diverse teams and missing out good deals.

Think about that for a minute, it makes sense, doesn't it?

And so, getting back to the quote from above - if they put their money where the mouth is, that is a signal of a healthy DNA for a great company. And, in my book, that is a powerful weapon when going out there competing and building sustainable business.
---
Cheat sheet reports
• Interesting manufacturing startups from the Nordics.
• Interesting early stage SAAS startups doing video software in Europe.
• The most interesting European startups from YC this summer.
• ICYMI - The most interesting deals over the summer:

Note: the reports are for Nordic 9 paying customers only. You can become one from here.
---
Are you working for the right money?
---
Let's state the obvious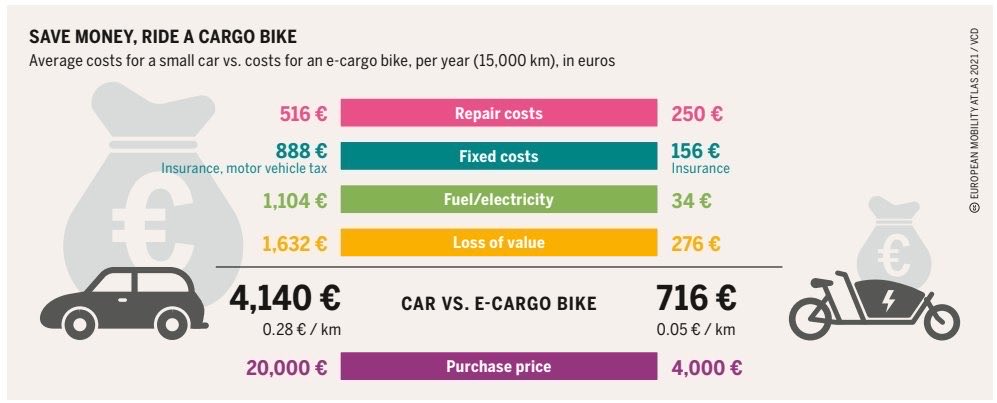 ---
Current situation
---
Notes
🇳🇱 Ingka Investments invests $22.5 million in BNPL from Israel, Jifiti, for a minority stake.

🇸🇪 Daniel Ek's Prima Materia just hired a Dutch neuroscientist, former Blueyard investment associate, as Head of Science Translation, whatever that means.
🇩🇪 18 months after raising seed money, Dance finally goes live in Berlin. 80 euro per month all inclusive, I'd sign up if I lived in Berlin.

🇬🇧 Good observation from Nicolas Colin about how the UK used Brexit to get back to the opaque attitude of preventing outside entrepreneurs to create value for the British citizens - what you'd expect from a protectionist government which doesn't understand the world we live in. And of course, the UK is now at par with the US, but at least founders have elegant ways to bypass the American bureaucracy, a matter of time until Brits will figure this out. More important than settling a business and an office in London for a founder though is finding and hiring locally competent people to make things happen. And in the age of remote working, I find the British all-inclusive job protectionism to be a bit behind the times and contrarian. But that's why they did Brexit, after all.
Half serious, half joke, I wouldn't be surprised that, by continuing with this self isolation trend, Britain's only competitive advantage in Europe to be that it is an English-speaking country, since English is the de facto language of doing business. And we're still considering the Brits to be Europeans, right? :-)

🇪🇺 On a different note by somehow related:

What is missing most in the EU is not one more English-language general news publication, such as France24 or DW, but more English-language analysis and high-quality opinion journalism, covering European as well as global affairs from continental European points of view.

Currently, the 'stories' of the EU — the European Union's history, its raison d'etre, its current challenges and future options — are told to the world primarily by UK media organisations whose global audiences and social media accounts — as crucial vehicles for content distribution — dwarf most continental European news organisations.

[Until we get there] a French President has to keep writing letters to an editor in London, which is no longer in the EU, if he wants to set the record straight with the world and reach the right audiences.

🇬🇧 Flush with capital, the private equity funds have gone bargain hunting in Britain, snapping up everything from supermarkets to defense companies.

🇪🇺 In Europe, there was a total of 612 companies employing 1452 FTE in order to lobby the EU institutions. 20% of them are American companies.

They have spent a total €97 million in 2020 - roughly the same of what the top 15 lobbyists spent in the US in the same year.

The top 10 in Europe:
• Google - €5.75M
• Facebook - €5.55M
• Microsoft - €5.2M
• Apple - €3.5M
• Huawei - €3M
• Amazon - €2,75M
• Vodafone - €1,75M
• IBM - €1,75M
• QUALCOMM - €1,75M
• Intel - - €1,75M

The top 15 in US:
• Amazon
• Facebook
• Google
• Microsoft
• Apple
• Oracle
• IBM
• SAP
• Intel
• Uber
• Lyft
• Alibaba
• Huawei
• ZTE
• Bytedance

🇬🇧 Here's a reportage from one of Getir's dark stores from London. A banal warehouse, no less.

🇬🇧 Shell wants to install 50,000 on-street posts in the UK by 2025 backed by a government-backed push to rapidly grow Britain's electric vehicle fleet.

🇨🇳 If you're not paying attention to what's happening in China, maybe this is a good read for you: Cultural Revolution 2.0.

🔫 Heated discussions and long faces in the VC world this week about this article, which is spot on:

Valuations have become out of control. VCs began investing in every single sector. It makes sense because technology, health, how we eat, next-generation consumers, etc., have changed everything. Yet to value a company that sells mattresses like a software company makes zero sense to me.

 Apple would allow media apps to create in-app links to sign-up pages on those companies' websites, allowing the likes of Spotify and Netflix to bypass the iPhone maker's cut of subscriptions.

💡 Oldies but goldies: Luck and reputation matter in venture capital. Skill doesn't.

🧓🏻 What sort of man buys a Mercedes Benz to save money? 1984

🤡 The FBI's warning to Silicon Valley: China and Russia are trying to turn your employees into spies.

🍦 First world problems: helicopter pilot ticketed for landing at a Dairy Queen - he wanted to pick up a sweet ice cream cake.

🍷 More first world problems: Simone Vincenzo Velluti Zati said it would have been completely out of character for his father to have passed off Barolo for Chianti, and said Sting's use of the interview and the anecdote to promote a new organic pizzeria on the estate was 'in poor taste'.

⚡ Social strikes back.

🔗 NFT Glossary
---
Did you find this useful? 🤔
Great, will forward • Good • Meh
---
Have your colleagues and friends sign up too. To support our work, please consider subscribing to N9.
---
---
Sunday CET
Notes and commentaries about what matters in the European space - concise, no non-sense insights, interesting stories and implications for founders, investors, employees from tech companies or government representatives.
Published every Sunday morning by Dragos Novac and emailed to investors, founders and decisions makers from 50+ countries who want to understand the ecosystem from Europe.