The 140
---
The Sunday CET this week:
- the list with 140 VCs most active in Europe this year
- the equity crowdsourcing market is consolidating, is this a good thing?
- is the European expansion worth the time, effort and investment for American companies?
---
Not a subscriber yet? Sign up and get it in your inbox every week!
Observations
Over at Nordic 9, in the first 6 months of the year we tracked the dealflow of 4370 investors active in startup investments in Europe.

The breakdown is as follows:
1313 VCs
1635 angel investors
1422 other type of investors
Out of those 4370 investors, we put together the VCs and a few other type of investors who are not exactly VCs but behave like one, such as crossovers.

From this list, we filtered out the investors involved in at least 6 deals this year - we considered that given the record money deployment from Europe a once a month pace should be reflective of the whole big picture of what is going on on the continent.

The screening selection resulted in a number of 140 investors who did at least one deal in Europe in the first 6 months of 2021.

Is 140 a big number? That's only 3% from all the dudes that made at least one investment.

But I believe it is a significant number - just a few years ago, the best European VCs which you could count on the fingers of your hands, were closing 3-5 deals a year. Now they do one a month, at minimum - one hundred and forty of them.

To put more context to it, in 2020 there were 152 new funds that raised about 13 billion to invest in Europe. In 2019 those numbers were 143 with 14 billion.

So the guys got to work and deployed.

Here's the 140 breakdown by deal number:
20-30 deals - 9 investors
15-20 deals - 12 investors
10-15 deals - 30 investors
10 deals - 9 investors
9 deals - 13 investors
8 deals - 16 investors
7 deals - 16 investors
6 deals - 35 investors
The most active from the active investors either did 6 deals or 10-15 deals in January-June 2021. The champions did about one per week*. That's a crazy pace for who knows the inner works of a VC firm, you need a super strong back office to pull it off. Add to that the post deal management - the VC business is going through massive changes to adapt to market realities. But I digress.

Here's the 140 investors country breakdown:

🇬🇧 UK - 29 investors
🇩🇪 Germany - 24 investors
🇺🇸 USA - 21 investors
🇫🇷 France - 18 investors
🇪🇸 Spain - 9 investors
🇸🇪 Sweden - 8 investors
🇩🇰 Denmark - 5 investors
🇨🇭 Switzerland - 4 investors
🇫🇮 Finland - 4 investors

The UK, Germany and France are Europe's largest markets, so it makes sense. The Brits are also traditionally the most active across the entire Europe, not only on the island.

The Americans - well, they came where the business is, we have talked about this, and they're riding the wave of the cycle. And, even though Europeans hate it but won't admit it publicly, the whole ecosystem is much better because of the American competition.

What's also interesting - two small countries, Finland and Denmark, super active in funding startups. Both have funds investing outside the home markets too - byFounders, Inventure, Maki, Icebreaker. Same goes for Spain, which has opened up quite a bit in the last period.

Here's the whole list of 140.


*At one deal per week, they're still babies playing in the sand - Tiger does 1.3 deals per day.
---
China. Europe. Unites States.
Related 👇

Is the European expansion worth the time, effort and investment for American companies? Is the opportunity that large?

The answer is yes.

European expansion means companies arrive at IPO with both a larger revenue base and an elevated growth rate — which results in an outsized impact on forward revenue outlook, and therefore valuation.

For the median company, Europe provides a 31% boost in Enterprise Value.

link
---
Where's the inflation
---
Remember Clubhouse?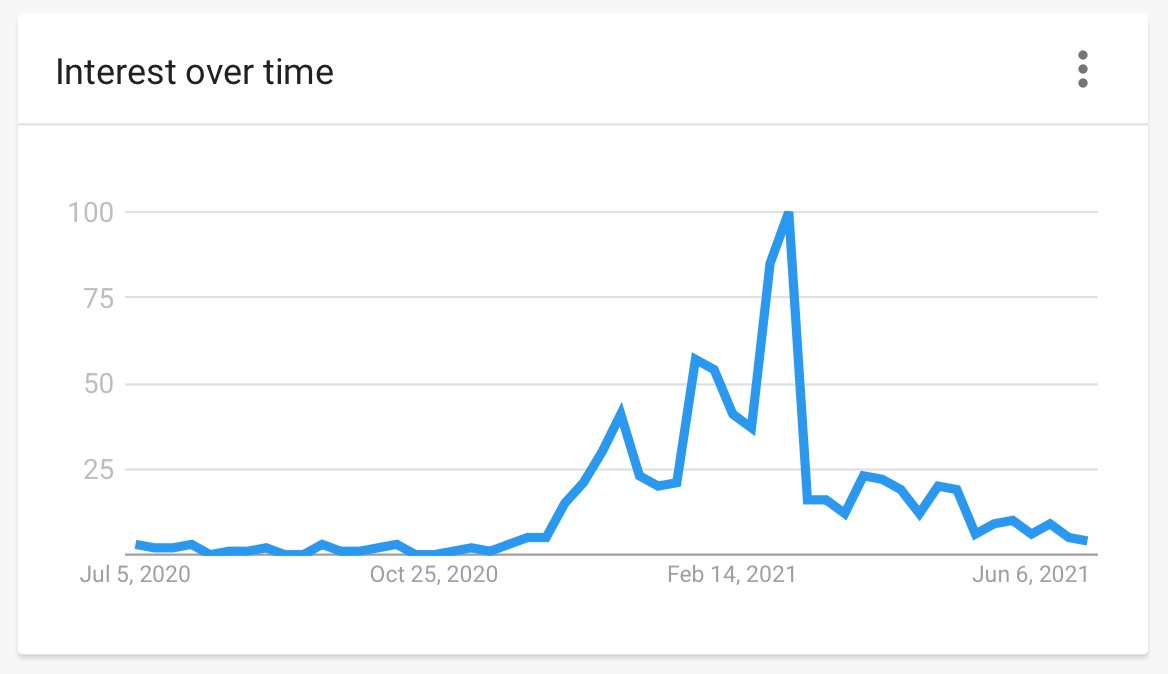 ---
Invest in the right intel sources
The best way to understand what's going on in Europe is to stay updated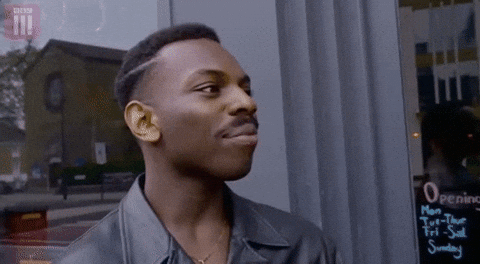 Nordic 9 customers get instant access to:
The data is doubled down by an intel service with concise, no non-sense insights about the European startup ecosystem, sent via email every week. Nordic 9 screens 1000+ deals from the private European market every month and is available in an easy to understand *and* affordable way.

Don't miss out, subscribe to get intel access too for as little as €20 euro a month.
---
✔️ Other notes
🇫🇮 Invesdor merged operations with a German competitor with the aim to become one of the largest financing platforms for companies in Europe.

This market aggregation was bound to happen. Seedrs and Crowdcube were the first to signal it, when they tried the same thing in the UK, to no luck. The rest of Europe is really fragmented with many other smaller, really tiny players throughout the continent.

The question is how viable the whole crowdfunding market is now when the VC money is cheap and aplenty.

I hear more often than not that the crowdfunding as an alternative to the VC market has a bad connotation as they (VCs) say the founders use that avenue as a last resort as were not able to raise from the VCs.

However, with 15-20k VC deals done in Europe per year and about 5 million active startups, there's plenty of fish in the sea to be caught with the right positioning, and the market for alternative financial products (dillutive or not) is huge, unstructured and dominated by banks which are still doing business like 30 years ago.

One last observation, Invesdor's shareholders are VCs. 😀
🇪🇺 Who are the investors from the new wave of European VCs?

🇫🇷 Kat Borlongan, who was one of the more visible people promoting tech startups on behalf of the French government, stepped down from the boss job of La French Tech. Her story is the one of any immigrant working twice as much as anybody in order to make a name in a racist Europe.

🇫🇷 Speaking of France, they have developed a national website aiming to be friendly with all sorts of international people looking to pack up and move their life to France.

It looks like a great deal of effort for building an useful resource - if you however follow the I want to launch a startup in France guide, you will be provided with info regarding tax residency, finding accommodation and driving tips. That's it.

Maybe it's just me but I was expecting to find information about why and how I should open a startup in France. 🤷

🇬🇧 Being a VC sometimes means being a startup founder. It's not that often but it happens:

Setting up a first VC fund took 39 months and was full of rejection. Had I known that I wouldn't have done it - stalling your career for that long is suicidal.

and

Chapter one is around getting the product right and achieving product market fit. Chapter 2 is around selling and this chapter is four times longer than the first. Chapter three involves diversifying and building a platform to really scale the company.

link

🎥 Netflix is adding video games to its streaming service in the next year.

There's a strategy lesson in here - are you playing a zero sum game or are you making the pie bigger?

Instead of competing head-to-head with Disney/HBO etc., Netflix is going for breadth and opens up new segments, targeting viewing hours to games and user-generated content.


🇪🇺 The European Commission is eyeing a 0.3% tax on the goods and services sold online by companies operating in the EU with an annual turnover of €50 million or more.

They should also give 0.3% tax exemption for the ones making less than 50 million. This is just rubbish Euro politics aimed at American tech companies.

🇪🇺 Google was fined with €500 million for lack of 'good faith' in negotiations with French press.

I guess that, at this point, people trusting the way Google does media business are the ones who don't understand how Google does media business.

🇪🇺 The EU also plans to tackle climate change with a border carbon tax - a tariff on imports from countries that aren't taking aggressive steps to slash their own greenhouse gas emissions.

🇪🇺 Still with the EU, which invented the e-euro, an electronic version of euro notes and coins, that allow individuals and companies to have deposits directly with the ECB. This could be safer than with commercial banks, which can go bust, they say.

🇩🇪 Opel wants to sell only electric cars starting with 2028. That's 6 years from now on, which is ambitious. Will also re-launch an electric version of Manta, a sports coupé that was popular 50 years ago.

🇸🇪 Good M&A.

👌 Good piece on tech conferences in Europe and China.

🏇 Apple is working on Apple Pay Later to help you buy things without paying for them yet. Is this competition, market validation or an increasing-the-pie move for Klarna? Discuss.

💰 People running (Substack) newsletters started raising investment funds. In the US, where else?

🧿 A look at six tech hubs around the world modeled after Silicon Valley that are gaining prominence: Lagos, Recife, Bengaluru, Shenzhen, Tel Aviv, and Medellín.

👎 A bad termsheet.

👍 Good quick primer on NFTs.
---
Did you find it useful? Please share it with your networks and encourage your colleagues to sign up here - thanks!
---
Sunday CET
Notes and commentaries about what matters in the European space - concise, no non-sense insights, interesting stories and implications for founders, investors, employees from tech companies or government representatives.
Published every Sunday morning by Dragos Novac and emailed to investors, founders and decisions makers from 50+ countries who want to understand the ecosystem from Europe.